A Performance Headband Like No Other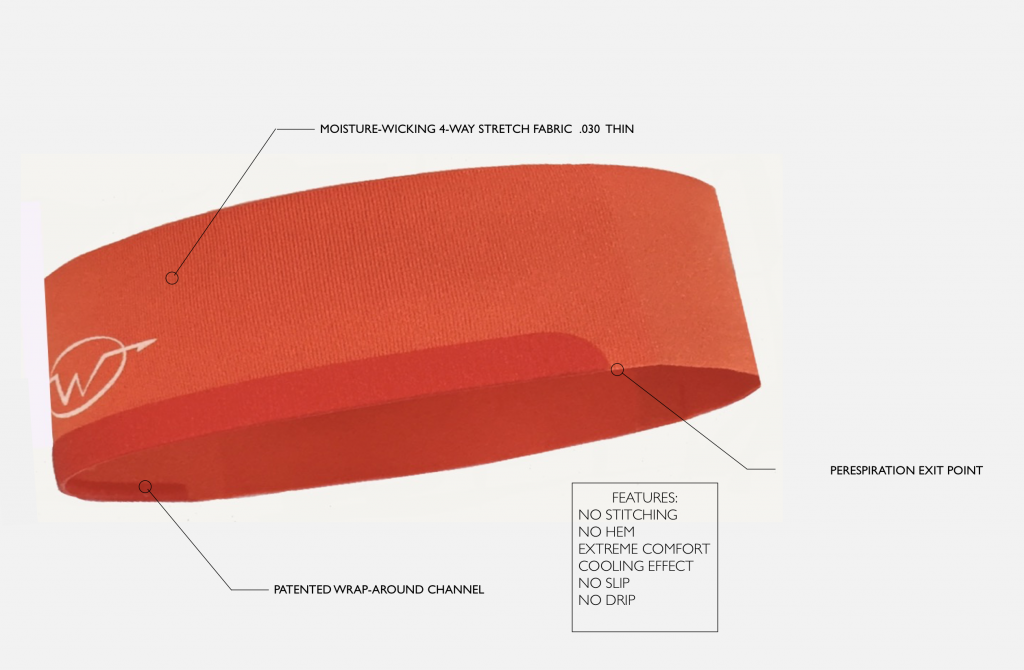 The patented channel is the only one of its kind.
Moisture is wicked from the head and forehead of the wearer into the fabric and then into the channel and directed away from the face. Because Wickflow channels sweat as opposed to absorbing it, the material can be very thin and lightweight. This allows the wearer to stay cool and sweatless regardless of extreme activity and temperature–making concentration and focus a premium.
Sweat collecting and dripping from the head is trapped and channeled to the rear of the head.

The wide strip on the outside will keep goggle foam dry.

The clear silicone channel prevents drip and slip.

Position strip on the center bottom
Sweat can contain whatever chemicals are present on the wearers head and hair. ie. sunscreen, hair-care products, shampoo residue, insect repellent or any number of applied products that mingle with the sweat dripping down the face.
Maintain the highest level of focus. No stinging eyes, no toxic taste in the mouth as you fully concentrate on the task, regardless of the heat.
If you are wearing goggles, the wider strip on the front and outer portion of the headband will keep the foam on your goggles dry.
Don't loose focus on the track, stay focused with wickflow.